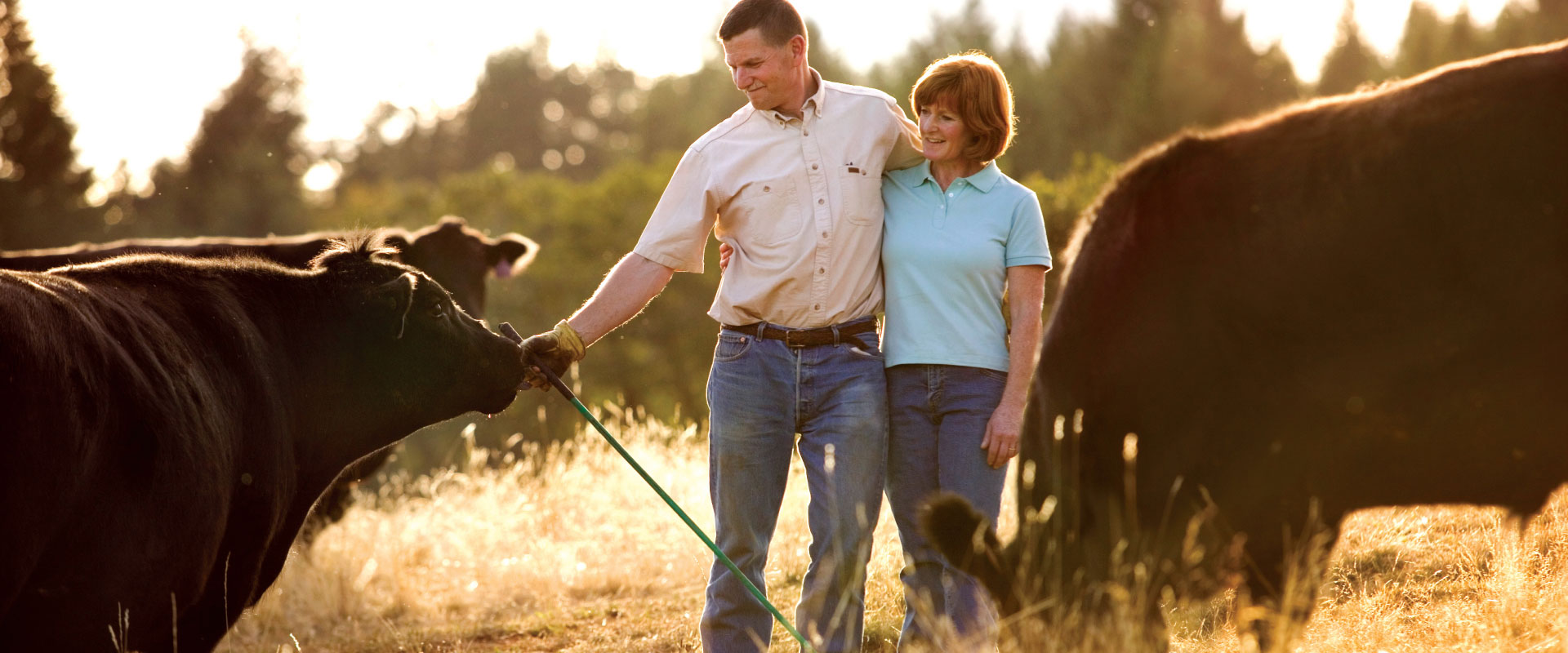 Once Upon a Time…
people had time to enjoy the good things in life. We believe in the traditions of fine craftsmanship that add richness & quality to our lives.
At Golden Valley, our craftsmen take the time & care to brew our own beer, make sauces & soups from scratch & house smoke our meats. Using fresh Oregon seafood, locally grown produce & our All-Natural brewery grain and grass-fed Angus beef.
Every day, we provide our guests with fine handcrafted beers from our brewery, all natural, dry aged Angus beef raised on our family ranch with spring fed pastures and Golden Valley Brewery grain, organically raised produce from our gardens, and excellent Oregon wines from the great Willamette Valley. Our diverse menu offers exceptional burgers, dry aged hand-cut steaks, pastas, fresh NW seafood, salads, sandwiches, and a full range of entrees. All of our food is made in house from scratch using fresh local ingredients whenever possible.
Our Story
Owner Peter Kircher graduated at age twenty from Beloit College in Wisconsin in 1974 where the roots of his culinary pursuits were started. From running his own scratch-made pizza parlor while a student to working with increasingly more challenging chefs in Texas, Colorado and California, he received a tough but well-rounded training in Classical French culinary and baking and regional American cooking. While working as a sous chef at the Saint Francis Hotel in San Francisco, he got trapped two stories under the hotel during an earthquake, and decided to rethink his career choice.
Six months later he was working as a commercial fisherman in Kodiak, Alaska, where he lived and worked as a commercial fisherman for fourteen years.
While attempting to open a restaurant on the coast of Wales in a 16th century tavern, he met his future wife, Celia. They were married in Wales in 1983 and lived in Kodiak with their two sons, until 1987 when they moved to Oregon.
In 1988, the Kirchers purchased a sixty-two-acre parcel of land near Eyrie, Sokol Blosser and Domaine Drouhin and started to establish a vineyard. In 1989 they planted 22 acres of Pinot Noir, and in 1991 they planted six acres of the first Dijon clone Chardonnay to be grown in Oregon. They produced Burgundian style Pinot Noir and Dijon Clone Chardonnay from their vineyard under the Golden Valley label from 1992 until 1998 when they sold the vineyard to Domaine Serene.
In 1993 they sold their fishing boat in Alaska and were looking to establish another business in Oregon. Peter returned to his culinary roots and developed a business plan for Golden Valley Brewery and Restaurant. Originally it was to be located in downtown Portland. While sorting out financing, they lost the lease on their downtown building on 2nd and Yamhill and found an old 1920's warehouse for sale on the edge of historic downtown McMinnville.
And so the story began…