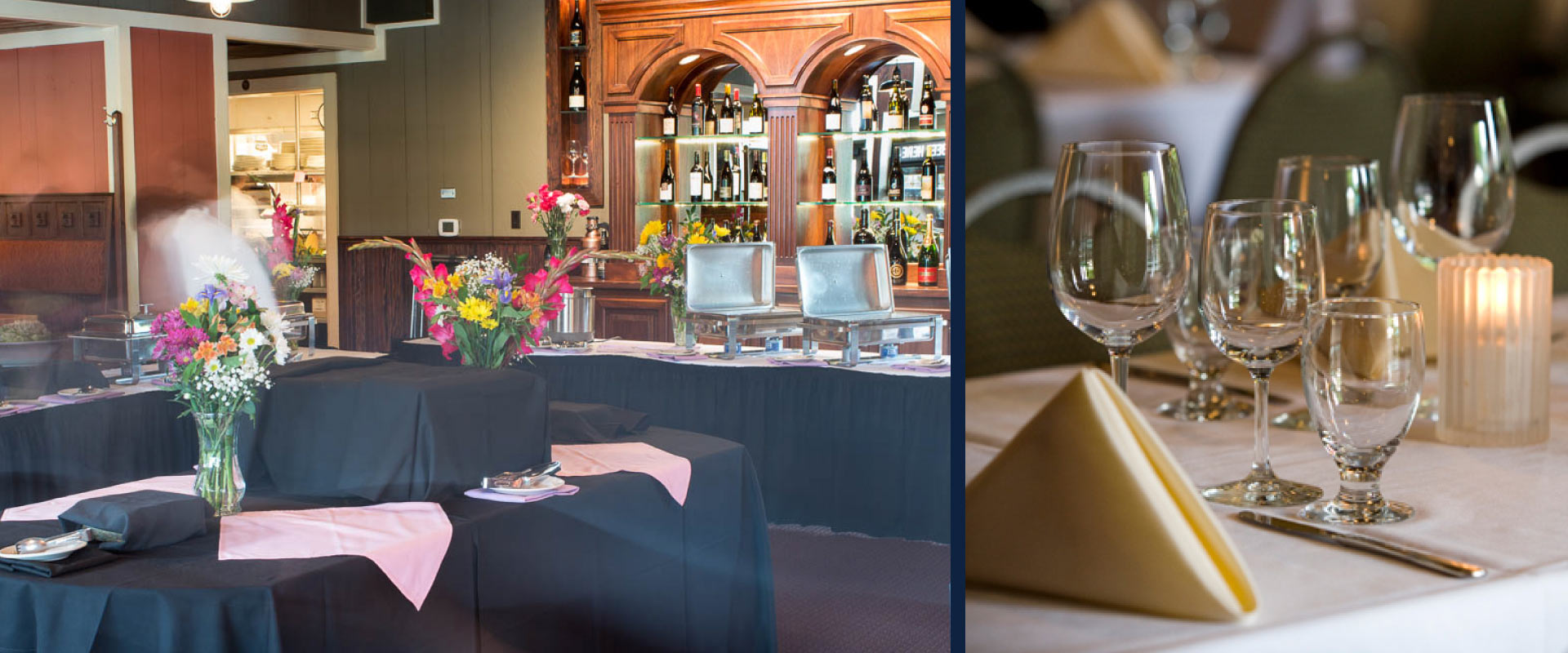 Your Next Event Venue in McMinnville + Beaverton
When planning your next event, call us and let our experienced staff do the work for your next meeting, banquet, party or reception. Our private banquet rooms can accommodate up to 80 people and more options are available for larger groups.
We offer a full banquet menu for sit down and buffet events with full bar service. Call our events coordinator today.
Event Rooms
We have multiple event spaces available at each of our locations. We can provide the ideal meeting space for a professional event or private party, either formal or casual. Contact our Events Coordinator for more information about which of our rooms will best accommodate your group.
Let us know how you would like the tables arranged. Will there be a speaker? What about a registration table, or a head table? Will you need any special equipment, such as a projector or screen?
Buffet
Always our most popular option, the Buffet offers a range of tasty choices to tempt your guests' appetites and allows comfortable flexibility in guest attendance with fewer time restrictions. A minimum of 20 guests is required.
Plated
Your guests remain seated throughout their meal. Each course is plated by our kitchen staff, then served to your guests by our friendly and able service staff.
Family Style
We've got a reputation for our delicious and unique cuisine and great food is meant to be shared.